MyZen.blog Information and links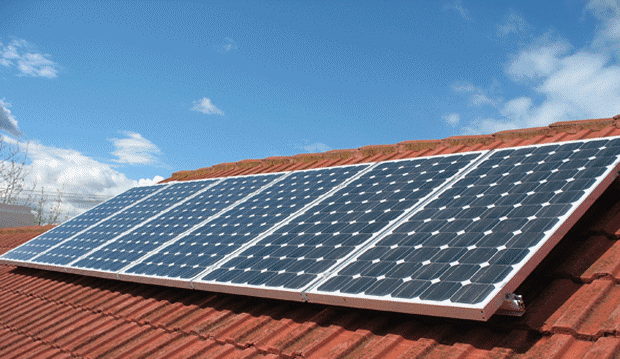 Currently there are Solar Victoria rebates and Federal Government STC Incentives for Victorian households. This is just a general guide to assist you on your journey that I have prepared for you. Other states need to check their State's Solar program or in other Countries.
https://www.solarchoice.net.au/solar-rebates/solar-credits-and-rebates
My first step was to go to Solar Victoria for the listed Solar Providers and I found that they were not in postcode order.
They are however, in order on
https://www.cleanenergycouncil.org.au/consumers
The Buying Solar and Battery Storage links are very useful.
Then you should obtain three quotes based on your address and a copy of your last Electricity Bill.
THE QUOTES
The quotes should include Victorian Rebate and Federal STC Incentive discounts (These fluctuate depending on how much solar energy is produced=how many Certificates; ie discounts you get. I chose ones close to my area, and ones that have been operation for quite a while, are new and a middle one. After you receive the 3 quotes you should note:
All three should provide you with the same amount of Kilowatt System, for example 6.66KW Solar System. There is no point if they offer different Kilowatts.
2. The number of panels and size should be relatively the same, if they provide the same solar power energy. The companies will have likely chosen different Solar panel manufacturers. You should see if you are happy with the suppliers of the panels.
3. Here you need to be guided if you need a solar battery. For example if the solar panels are enough energy for your household you may not need a battery. But if you use a lot of energy a battery might be useful if you fall short of Solar Power.
4. Inverters. These will be provided to the Solar Companies from different suppliers. Check that you are happy with the products
5. Installation and Labour costs – see and compare these
6. Victorian Solar Pv Rebate total should be the same total for all quotes
7. Victorian PV Interest Free Loan total to be included and the same total for all quotes $
8. Certificate of Electrical safety – must have this
9. Quotes must be GST inclusive, have a valid ABN Number and proof that it is a Solar Victoria listed approved provider.
10. Please read all the terms of the contract. Warranty and what is covered, Target dates and duration of contract, Deposits, Grid Connection approval (means approval from your Electricity distributor for the connection of the system to the Electricity Grid. WARNING your electricity company may say you get refunded 12cents every hour your save en4ergy with solar. Anything above 6C you should re read the details (twice). Also they may say you save x amount but then say a review occurred and this is now lower. You should decide if you need a special clause for this.
11. You should have a full System Design. This includes the design of panels and specifications, proposed roof plan, System orientation and tilt, expected efficiency and site specific performance calculations.
12. Other information on the invoices. If unclear. ask for clarity from The Solar Energy Council (link already attached)
13. You will then need to decide on one Solar Panel Provider and send this to Solar Victoria (Link provided) and apply for the Solar Victoria Rebate Program and Federal based Incentives based on your circumstances. each area (links provided) should guide you through the application process.
Yes, you will hear about negative and positives about the program. For example, Shane Warne is currently on radio promoting the savings. Plus, websites that have negatives to say. However, if you are focused, detailed. and work in partnerships with your Solar provider, your own research, any contracts specialist (Accountant for example), staff from Solar Victoria and the Federal Government Solar staff, you should be fine, save money and help this planet and your self.
Keep smiling. Be good to yourself, others, Animals and this precious planet