MyZen.blog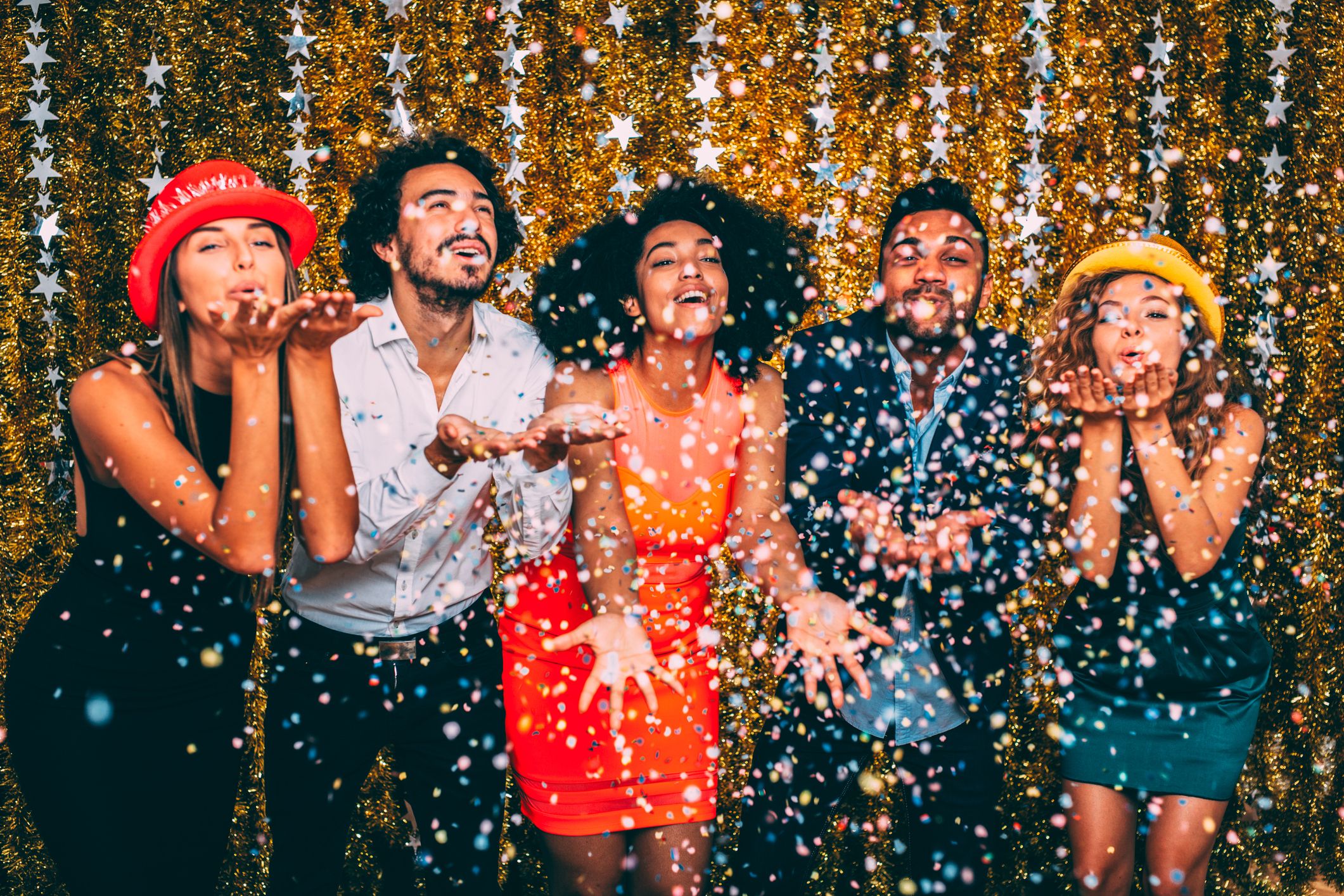 If you don't want to stress yourself all you have to do is focus on what makes you happy.
Alone or not .If you are feeling un invited to events, or alone for New Year's Eve etc there is nothing stopping you asking to join a party, seek out friends / family or you taking responsibility to organise your own event, if you want to. Just remember it is one day, one party etc, the world will still be there in the morning. Being alone is great to reflect, just watching a movie on your own, having a bath and just enjoying me time. Or try volunteering, giving Blood or making something to keep you occupied.
Don't blow your budget. If everyone contributes a few plates of food (remember to give instructions regarding quantity, type, quality), it should be relatively cheap. However, if you don't care and want to spend big for one party it is up to you. I see people go full out when it comes to clothing. Buy an outfit for the day which is fine. However, as an example, consider if you will get more use out of new black trousers or sequent ones.
Remember you can't control people's emotions or what they do. 2020 was a difficult year for many. People may have lost their jobs, may have lost family due to COVID19, have experiences they may not have shared, be feeling sad, angry or whatever. Try and be there for them but don't compromise your health and sanity in the process. You may consider informing them of services that are out there that may help. However, remember not all people want or need your help despite any well intentions.
Be safe: If in places with crowds or in the city etc make sure your phone is charged plus bring an additional charger. Bring water and keep hydrated, make sure you eat first so that you minimise spending or if things take longer than expected you still have sustenance to keep you going. Make sure you have adequate money and perhaps friends that you trust with you or safe places to go/ get help. It may be best to go to places you know rather than places you have not heard about. It may also be useful to bring a small flash light, a personal alarm, a few band aids / small first aid kit, a small repair kit with needle and thread etc.
Don't over indulge. It is one day, one event. Why would you stuff yourself with food / alcohol etc and then try and loose the additional kilos, damaging affects weeks etc later?
Don't make New Year resolutions. Instead how about making a list of things you wish to achieve, time lines and end dates. You should always include your health and sanity and what will make you happy. I have found this far more useful. At the end of the year I have ticked things I have achieved.
Be positive: no matter what everything passes and rainbows exist